Hi everybody!
Not the greatest first post I've ever made..
But unfortunately I am forced to sell my Michael Bublé tickets for the April 18 Stockholm concert in Sweden.
I was planning on flying over there to see him again live, but I won't be able to make it.
I got a promotion at work, which is great of course, but it also comes with more responsibility.. so I won't be able to take some time off in the coming months.
I've bought the tickets for 550 Swedish Krona (which is around 62 Euros and 81 US Dollars) and I want to sell them for 350 Swedish Krona (which is 39 Euros and 51 US Dollars)
(Currency rates as of today February 18, 2012)
The seats are in section B12 (See image below)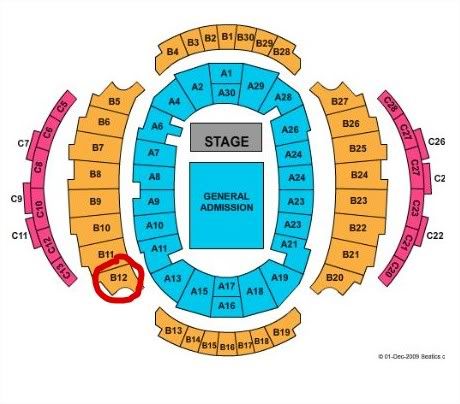 I'm sad I can't go, it would've been awesome to go see him live in another country, but the good thing is that he's coming to Holland as well and I WILL be able to make it to that show!
If you're interested, please let me know and I'm sure we'll find a way of making this work.
My e-mail address is roywaalboer@gmail.com