Posted 11 November 2011 - 04:02 PM
Any one know when Buble's next tour is!??

---
Posted 14 November 2011 - 12:04 PM
That i think to, i have heard michael make a break next year to work on his new cd??
but the reason is, he comes back at December 2012... maybe we will see...


MICHAEL I HOPE I SEE YOU IN THE NEXT YEAR LIVE
<a href="
http://board.michael...howtopic=17537"
target="_blank">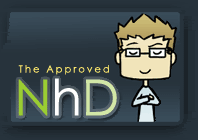 </a>
IAM A NERD IN MY HEART
NERD NUMBER NINE IS HERE
---
---